In 2019, Brazil ranked 14th on a global scale of the gaming industry, with 75.7 million players and 59% of users watching videos related to gaming. One of the main reasons for this? Brazilian gaming influencers took over the social media platforms and began their well-deserved growth.
The pandemic made streaming services numbers rise significantly. Netflix added 15.77 million new users in the first three months of 2020, and 10.09 million between April and June. Twitch also had record numbers of new users. Brazil was among the top countries to consume media through streaming platforms.
Brazilian Gaming influencers in eSports
In term of eSport fans, Brazil has more than 9 million fans and is only outraced by the US (22.5 million) and China (75 million). This growth allowed the gaming industry to make important sponsorships with big international companies like Tinder and Monster Energy, and major media deals like Facebook and SporTV.
After the industry growing almost 28% last year, Brazilian gaming influencers began to be an important part of the influencers' network in Brazil.
The country heavily consumes games like League of Legends, Counter-Strike: Global Offensive, and Free Fire, and it is considered to have one of the most interesting combinations of gaming interests among the Brazilian population. Why? The answer is simple: Brazil is one of the most multicultural countries in the world.
So, who are the biggest Brazilian gaming influencers? Here is the list of the most popular Brazilian gamers on youtube!
Brazilian gaming influencers in Free Fire
One of the reasons for the growth in popularity of gaming in Brazil is the release of the game Garena Free Fire, a Battle Royale mobile game that took over the country and was the most downloaded game in 2019. This was possible because the game was affordable and playable on every mobile device and operating system, allowing all the social classes from the country to play an entertaining game.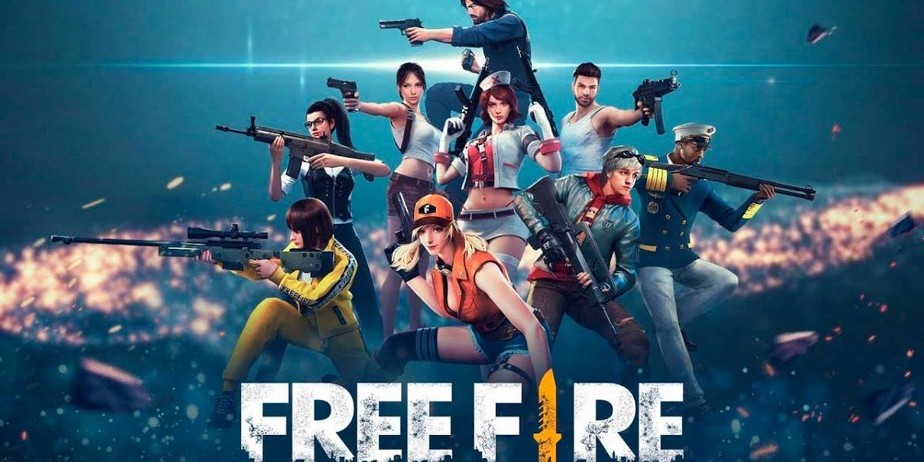 The impact of Free Fire in the gaming community is notable. Stats from the last Free Fire Pro League don't lie. The tournament peaked with 450K viewers in the first week. In 2020, the league broke the record for most simultaneously viewed online competition, with more than 800K simultaneous viewers.
From playing a mobile game to playing in stadiums, Free Fire players became one of the biggest Brazilian gaming influencers, with thousands of followers on Twitch, Youtube, Instagram and Facebook.
| | | | |
| --- | --- | --- | --- |
| Name | # Instagram followers | # Streaming platform followers | YouTube Subscribers |
| Nobru | 9 million | 2.9 million | 12 million |
| LOUD Babi | 7 million | 932K | 4.92 million |
| El Gato | 4.8 million | 3.1 million | 8.8 million |
Brazilian gaming influencers on Twitch
The worldwide streaming industry grew 12% in 2019, and the global pandemic made these numbers rise to record scores.
The Youtube Gaming platform doubled in hours watched during 2020, with around 1.67B hours, and Facebook Gaming rose 166%, with around 1B hours watched.
But the champion of streaming services was Twitch. The platform grew 83% in 2020, with 3.5B hours watched.
These numbers were obtained thanks to Brazilian gaming influencers that rocked the platform and provided hundreds of thousands of hours of entertainment daily, during a global lockdown, being the fifth country that most consumes streaming services from this platform.
Another reason for the growth of the platform in the country was the emergence of other types of streams, leaving behind the idea that only gamers were welcomed. One example of this was Flow Podcast, a casual conversation between the popular YouTubers Monark and Igor3K and a guest from all types of industry, that revolutionized the industry of streaming podcasts in Brazil and already has millions of hours watched.ts of the campaign show perfectly how different these influencers are, and why to consider the Brazilian influencers marketing.
How can Bold Creators Club help you reach the most talented Brazilian gaming influencers?
Although Brazilian gaming influencers are among the most popular gaming influencers in the world, there are still some big barriers between them and international brands.
First the language. English continues to be a big problem for many Brazilians, so international brands find big difficulties in communicating correctly with the influencers. Then, Brazilian graming influencers have a very unique type of communication, that make them stand out in the gaming industry but may be a problem for advertisers, as they use much slang and curse a lot. Finally, many streamers belong to Brazilian teams, so communication and agreements may not be easy to proceed with. But don't let these reasons stop you from advertising with Brazilian gaming influencers, as their engagement rate is very good and they usually have very loyal fanbases.
To avoid all the problems, talk to Bold Creators Club. We can help you reach the best Brazilian gaming influencers for your brand, with a personalized marketing campaign that will make your brand succeed in Brazil.
We have worked with many brands and helped them achieve their goals. Let us help you!